Buy / Sell Homes CT: Tolland, Ellington, Mansfield, Storrs, Vernon, Manchester, Coventry, ...
# 1 Team in Tolland and Tolland County for most sales in 2010, through 2014. WE DELIVER RESULTS!
WELCOME TO THE KAFKA TEAM SITE!
Our track record? #1 Tolland selling agents since 2010
THE SECOND BEST TIME TO BUY AND SELL REAL ESTATE IN NEW ENGLAND is HERE! FALL!!
Schools started, summer is over, landscaping picks up gorgeous colors.
Buyers are ready to buy and inventory decreases.
Make your choice and move in before the year is over.
Real Estate touches us all in one way or another since it impacts every part of our lives: where we live influences our kidsí education, our friendships and relationships, how far we commute to work, and many of the memories we create with our families. Whether we rent our purchase a home, we try to find the best possible setting for us and our families.
The stakes are high and as such, the process deserves expert support.
Real Estate transactions are financially significant, legally and procedurally complicated, combine emotional and rational factors, involve multiple parties and institutions: the sum of these factors can often make them confusing so finding the right partners for this challenging journey is crucial.
Whether buyer or seller, we believe that you deserve the best representation available and we are here to offer you what is required to accomplish your goals.
We are experts on our field, we stay current with the latest market conditions, advances in marketing and technology and, we invest in our business. Ongoing communication with our clients is a top priority as we seek to prevent problems whenever possible and resolve them when necessary. Broad experience helps us with creative solutions as it gives us a wide repertoire to fall back on. Those are just a few of the things that allow us to maintain our #1 position as best-selling Agents in the town of Tolland for the last 4 years and Tolland County for all homes sold over $220,000 in 2014
You need experienced partners on a complex Journey
The Kafka Team will be there every step of the way!
CLICK FOR OUR LATEST TESTIMONIALS & LATEST SALES HERE.
CALL FOR A CONSULTATION.
Marilu 860-305-8967 * CK 860-508-2589
or email us: marilukafka17@gmail.com

Marilu & Cornelius Kafka


The Kafka Team


A unique combination of extensive real estate, business and information technology experience working for you every step of the way towards a successful transaction. Our individual strengths are multiplied through our affiliation with Berkshire Hathaway HomeServices New England Properties

Since 2010 we have ranked at very the top for Tolland real estate transactions. In 2014, our Tolland share was 7.07% of ALL transaction sides. The next highest agent has 3.66%. In $ terms our share was 11.13% with the next highest agent at 4.11

For Tolland County, we have a 15.46% share of the total $ volume done by the top 10 agents. The next highest after us has 9.68%. Working with us, you too can benefit from the integrity, knowledge, experience and relationships that are behind our consistent success.
Now that we are solidly in the Fall season, we can start to summarize the year. Normal seasonality is for Spring to be the busiest, followed by Fall, Summer and Winter in that order. In 2015 the Spring season started about a month and a half later than usual due to the severe winter and large amounts of snow we had. Neither sellers nor buyers are too eager to be on the market when the snow is piled high while the walkways are either iced up or covered with sand and salt. The consequence was that for most of the year the number of transactions has been playing catch-up. By September, in Tolland, we where still behind the numbers attained at same time in 2014 although only be a small margin. Average prices fluctuated month to month but overall, the net change remains small compared to last year. We did see an increase in the gap between listing prices and actual selling prices indicating a tendency by sellers to over-estimate the value of their homes in the current market. Buyers remain very selective and risk-averse. Aside from the many resources on our website here are two links for a free download of Fall 2015
Seller Guide
and Fall 2015
Buyer Guide
. For an in-person consultation please contact us.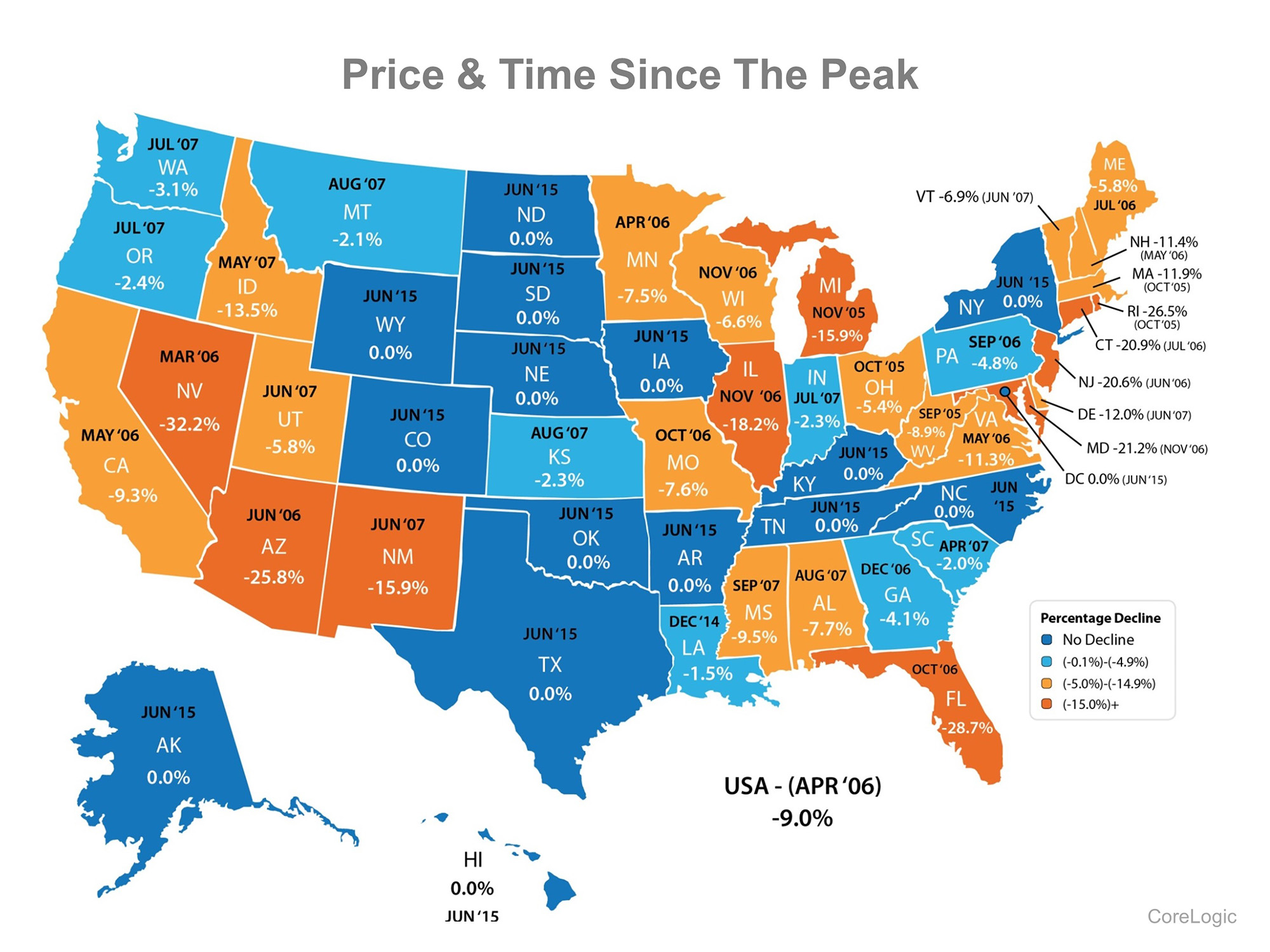 If you are contemplating entering the market as a seller or a buyer, each season has its own advantages and disadvantages. The season should only be one factor in your decision-making. Other factors include interest rate expectations, relative supply and demand, and your own individual circumstances. If you are moving out of area, also consider the trends at your destination: are prices there rising or falling at a different rate?
We would love to discuss your particular situation and circumstances with you and can then offer you specific and relevant advice and recommendations as well as a competitive market evaluation so you can make your own informed decisions.

Call 860-305-8967 or email us: marilukafka17@gmail.com
See the "ABOUT OUR TEAM" tab on this page for customer testimonials.
To stay informed and receive tips and ideas:
Subscribe to our Newsletter
it's free and you can unsubscribe anytime
Click on What We do for specifics on what we do for you and how we are different
When choosing a Realtor, you should aim or the best combination of Agent and Brokerage:
Marilu & Cornelius Kafka, Sales Executives, Realtors

Full Time Dedication and Availability

Service with Courtesy, Effectiveness

Attention to Detail, Proven Processes and Systems, Experience

Frequent, Timely, Responsive Communication

Client Testimonials and Company Awards / Recognition

Savvy Exclusive Team: Apply Latest Technology Tools on Your Behalf

#1 Agent in Tolland County and Town of Tolland 2010, 11,12,13,14*

Berkshire Hathaway HomeServices, Full Service Estate Company

Local Market Leadership

Recognized, Valued Brand

Strong Customer Service Values

Track Record & Reputation

Broad Marketing Scope & Rich, Innovative Tools

Full Service Menu

Strong Customer Satisfaction Record

Investment in Technology Innovation to Better Service You

Berkshire Hathaway HomeServices New England Properties: Largest Market Share in Tolland County*
* based on statistics from Realtors Multiple Listing Service, Inc.
Every one of our clients receives: outstanding service, attention to detail, constant communication. We adapt to your preferences and style while always sharing our experience, insight and advice. Between the resources from our brokerage and the many extras we can afford to invest in to improve our marketing and service you get the most effective use of available capabilities. Our goal is to use our depth of experience to help you make the sale or purchase of your home as smooth and trouble-free as possible by anticipating and avoiding problems that create delays and stress.
Buying or Selling a home is likely one of the most important financial decisions in your life. You NEED a full time, experienced professional Realtor to represent and advise you.
As a team, we combine many years of experience in real estate with long experience in business and in information technology at some of the largest corporations. It positions us well to maximize your property's exposure and our service to you. Together, we can be more available, pool knowledge, expertly cover more angles: Social Media, Search Engine Optimization, Google Ad-words, Facebook, Twitter, Wordpress Blogs are just some of the newest technologies that we use for the benefit of our business, to gain exposure for our listings, and to foster our relationship with you as a buyer or seller.

Find out more about us
For the latest Berkshire Hathaway HomeServices Real Estate Market Report click on the market report link on the left menu bar
For the current Connecticut Mill Rates, click on the Connecticut Mill Rates link on the left menu bar
If you are considering a sale, while the drop in prices over the last few years may give you pause, remember that most likely you will also be a buyer and the lower prices and those record-low interest rates may not last.
If you are considering a buy, remember that interest rates are still at historic lows. It is a virtual certainty that sooner or later they will go up. A small increase in the interest rate has a disproportionate effect on the size of loan you can afford with a given level of income. Do the numbers yourself by examining the impact of a 1% increase in interest rates on the payments for a 30 year loan. You will find that a 1% increase in interest rates, with approximately the same payment as before, translates into a home price that you can afford that is much less.
Not finding quite the right home? Check our Coming Listings and be the first to know what will soon be on the market.
---
Relocating?
If you are using a relocation company let me know. Marilu is a Certified Relocation Specialist and we work with all relocation companies
---
Pricing Your House Right is Critical but STAGING also MAKES A HUGE DIFFERENCE
For TIPS on how to make your house LOOK BETTER AND GET EVERY PENNY YOU DESERVE. CALL me: 860-305-8967 OR EMAIL me: marilukafka17@gmail.com
Stand Out from the competition, SHOWCASE YOUR BEST FEATURES Let us SHOW YOU HOW.
---